Day 1 :
Sessions: Anaesthesiology | Autopsy | Cancer Science | Cardiology | Clinical Pathology | Dentistry | Dermatology and Skin Care | Diabetes | Critical Care and Emergency Medicine | Epidemiology | Forensic and Legal Medicine | Gastroenterology | Geriatric Medicine | Internal Medicine | Microbiology | Neurology | Obstetrics and Gynaecology | Ophthalmology | Orthopaedics & Rheumatology | Paediatrics | Pathology- Anatomy & Clinical | Pharmacology and Therapeutics | Psychology | Public Health | Pulmonology | Radiology | Sexual Health | Surgery | Toxicology | Urology | Vascular and Endovascular Surgery | Veterinary | Women's Health | Miscellaneous Case Reports
Location: Hall-01
Session Introduction
McMaster University, Canada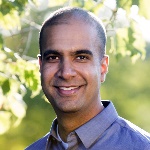 Biography:
Dr. Ronish Gupta is a pediatric intensivist at the McMaster Children's Hospital and an Assistant Professor with McMaster University. He completed medical training at Queen's University in Kingston, Canada. This was followed by residency and fellowship training at the University of Ottawa, Canada. His academic interests revolve around medical education, and include critical care simulation, interprofessional curriculum development, and resident selection. He also regularly utilizes noteworthy case reports as a means of scholarship and teaching.
Abstract:
Case Description:
A 2-year-old generally healthy boy with a history of limping gait presented and was admitted to a community hospital with severe Influenza A illness. There, he was intubated for refractory hypoxia, and found to have large bilateral pleural effusions. Bilateral chest tubes were inserted, draining > 1 L of milky fluid combined. He was transferred to the regional pediatric intensive care unit. With the effusions drained, he was easily extubated and biochemical testing confirmed the fluid to be chyle (triglyceride level = 3.48 mmol/L). Computed tomography scanning of the chest and abdomen was subsequently negative for malignancy, but incidentally found rib fractures, scapular fracture, and an unstable spinal subluxation (T11-L1). In the interim and during spinal surgical planning, the high-output chylothorax continued despite several days of NPO status with total parenteral nutrition (> 1L/d or > 50mL/kg/d). Following reduction and partial fixation of the spinal subluxation, the pleural drainage immediately ceased. Within 24-hours following surgery, the drainage became < 50mL/d. Two weeks later, the chylous drainage remained absent with the patient on a full enteral medium-chain triglyceride containing diet.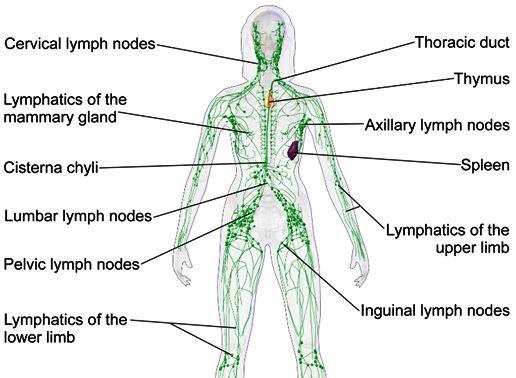 Discussion:
Acquired chylothorax in pediatrics is typically associated with mediastinal pathology (e.g. trauma, infiltrative), obstruction of drainage, or abnormal lymphatic vessel development. Case reports of chylothorax developing following spinal trauma and manipulation exist. This is, however, the first report to our knowledge of chylothorax resolution as a result of spinal intervention. Potential mechanisms include relief of obstruction of the cysterna chylii, the large lymphatic reservoir typically located adjacent to the L1-L2 vertebral bodies. Patients with chylothorax in the context of thoracolumbar spinal pathology may warrant consideration of an intervention aimed at relieving any potential lymphatic obstruction.
Recent Publications
1. Pillay TG, Singh B. A review of traumatic chylothorax. Injury. 2016;47(3):545-550. doi:10.1016/j.injury.2015.12.015.
2. Bender B, Murthy V, Chamberlain RS. The changing management of chylothorax in the modern era. Eur J Cardio-thoracic Surg. 2016;49(1):18-24. doi:10.1093/ejcts/ezv041.
3. Ichikawa Y, Sato A, Sato K, et al. Chylothorax associated with child abuse. Pediatr Int. 2015;57(6):1202-1204. doi:10.1111/ped.12707.
4. Mora de Sambricio A, Garrido Stratenwerth E. Chylothorax following anterior thoraco-lumbar spine exposure. A case report and review of literature. Rev Española Cirugía Ortopédica y Traumatol (English Ed. 2015;59(2):129-133. doi:10.1016/j.recote.2015.01.002.
5. Gartside R, Hebert JC. Chylothorax following fracture of the thoracolumbar spine. Injury. 1988;19(5):363-364.
Military Hospital Berlin, Germany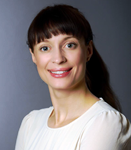 Biography:
Wilk is a resident at the Military Hospital of the German Armed Forces Department of Anesthesiology Intensive Care and Emergency Medicine in BERLIN, GERMANY, where her functions includes research coordination and education. She holds PhD in prehospital emergency communication and MD degree from the University of JENA, GERMANY. She is author of research paper in the German magazine of Anesthesiology and coauthor in World Journal of Emergency Medicine and was speaker at several medical congresses. She is a member of the State Chamber of Physicians of Berlin and Brandenburg and former president of Deutscher SanOA e.V. and presidium member of the Germany Society of Military Medicine and Pharmacy DGWMP (2014-2016). She developed special skills in management during her time as presidium member of the German Red Cross / KV Fläming Spreewald (2008-2010). Wilk has special interest in tactical military medicine and is member of the TREMA Tactical Rescue & Emergency Medicine Association.
Abstract:
Communication failure in prehospital emergency medicine can affect patient safety. We analyzed the database of the critical incident reporting system (CIRS) for prehospital emergency medicine in Germany retrospectively regarding communication errors. There it was demonstrated that in 30% of cases deficient communication led to a threat to patients; however, the analysis did not show what exactly the most dangerous work processes are. An out-of-hospital workflow analysis collected data about key work processes and risk areas. The analysis points out confounding factors for a sufficient communication. Almost 70% of critical incidents are based on human factors. Factors, such as communication and teamwork have an impact but fatigue, noise levels and illness also have a major influence. Both analysis showed up that communication between physicians and non-physicians were the biggest risk focus for incidents as well as interface communication. For example: In one case, a paramedic injected without further communication 8 g glucose in a comatose patient, although the blood sugar was not measured yet. At the end, the patient had a cerebrovascular accident without a hypoglycaemia.
Team members do have the need to communicate about decisions in order to understand the thought process of the other. Patient transfer and the high-risk area of emergency care are vulnerable for communication failure and patient threat. In summary, communication deficits in emergency medicine have not been studied sufficiently enough. A better communication strategy and teaching communication skills will have enormous effect in increasing patient safety. Organized structured information transfer and handovers are helpful and we also need to train closed-loop-communication. Communication techniques should be part of the training of paramedics and physicians. More than that emergency medicine should focus on education and research on communication aspects.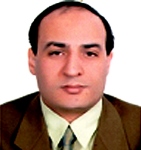 Biography:
Saeed El-Ashram is an Associate Professor at College of life science and Engineering, Foshan University, 18 jiangwan street, Foshan 528231, Guangdong province,China. He is also the Inventor of "Compositions and methods of enhancing immune responses to Eimeria" (United States Patent 8956849). Dr. Saeed El-Ashram scientific interests include Infectious diseases, Immunology, Vaccinology, Proteomics, Immunoproteomics and Next -Generation Sequencing (MiSeq and HiSeq). His recent publications include Electrical cream separator coupled with vacuum filtration for the purification of eimerian oocysts and trichostrongylid eggs (Scientific Reports), Clustering by fast search and merge of local density peaks for gene expression microarray data (Scientific Reports), Exploring the microbial community (microflora) associated with ovine Haemonchus contortus (macroflora) field strains (Scientific Reports), Co-infection of Chlamydia psittaci with H9N2, ORT and Aspergillus fumigatus contributes to severe pneumonia and high mortality in SPF chickens(Scientific Reports), Gel Mapping to Differentiate between Sporozoites of Two Immunologically Distinct Strains of Eimeria maxima (Strains M6 and Guelph ) (PLoS One), Interferon-Gamma Release Assay,Exploring Early and Late Toxoplasma gondii Strain RH Infection by Two-Dimensional Immunoblots of Chicken Immunoglobulin G and M (PLoS One), Mycoplasma gallisepticum MGA_0676 is a membrane-associated cytotoxic nuclease with a staphylococcal nuclease region essential for nuclear (Appl Microbiol Biotechnol), and Improved Cytotoxic T Lymphocyte Responses to Vaccination with Porcine Reproductive and Respiratory Syndrome Virus in 4-1BB Transgenic Pigs (Front Immunol. 2017).
Abstract:
The recognition and elimination of eukaryotic parasites appear to be a hardwired prerequisite for host survival. However, eukaryotic parasites such as Toxoplasma gondii, Leishmania sp., Trypanosoma cruzi, Giardia sp., and Schistosoma sp. employ the innate system of the host for their growth, replication, and continuation of their life cycle. So far, however, there has been little discussion about the interaction of the eukaryotic parasites and the innate immune system. Driven by this need, this review provides an overview of the host-oriented inherent measures and eukaryotic parasite countermeasures for evading host defenses. Additionally, this review discusses control of parasite and its evasion strategy at innate and adaptive arms of the immune system. Taken together, this information could be exploited to discover novel therapies, vaccine strategies and prophylactic intervention points for broad-spectrum host-oriented inherent measures and eukaryotic parasite counter-measures, and to understand the parasitic disease progression and the infection consequence.
Keywords: Eukaryotic parasites; Innate immune system; Therapeutic and prophylactic intervention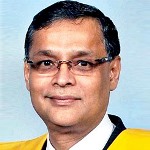 Biography:
Prof. Dr. C.V. Harinarayan is an excellent clinician, accomplished research scientist, astute bed-side investigator, exemplary organizer and administrator. He has made pioneering contribution and played a key role in placing the specialty of endocrinology on the global map. His work is distinguished service of a high order. He has many indexed publications in reputed journals and his work is cited by many researchers (1065 cites/year). His research work is quoted in many textbooks of metabolic bone disease has provided new perspectives in the correct diagnosis and treatment of metabolic bone diseases. His documentation on the low vitamin D status as the cause of bone disease in primary hyperparathyroidism, documentation of the low vitamin D levels in urban and rural subjects through population survey, his work on dietary calcium and vitamin D status of Indian population potentially changed the Recommended Dietary Allowances (RDA) of India has paved the way for fortification of Food with vitamin D in the country especially for those who are indoors for most of the day. His work of the renal tubular damage as the cause of bone disease in fluorosis is ranked top 10 publications - year 2006 by Internet. He has indigenously developed intact IRMA radioimmunoassay for parathyroid hormone in India along with BARC Mumbai and was a co-chair for development of "Clinical Practice Guidelines on management of Postmenopausal osteoporosis (2012-13) – Executive summary and Recommendations" for Indian Menopause society. His in vitro studies on ampoule model of previtamin D synthesis has shown that we as Indians can synthesize enough vitamin D on exposure to sunlight from 11 am to 2 pm, by exposing 10 to 15% of body surface area for 15 to 30 minutes. He also showed that correction of vitamin D deficiency can improve the pancreatic beta cell secretory function.
Abstract:
Introduction:
The Commonest cause of primary hyperparathyroidism (PHPT) is hyper-functional parathyroid adenoma (PA)(94%) hyperplasia(<6%) rarely parathyroid carcinoma(<1%). Parathyroidectomy is a definitive cure with a success rate of 95 %. Less than 15% have one or more hyper-functioning glands in the ectopic location.
Materials and Methods:
Between 2014 to 2017, seven of the 13 patients with PHPT and failed non-invasive localization were included for the study. Hybrid localization techniques with PET/CT and newer tracer agents (11C-methionine) were used. Locations of parathyroid adenoma were classified using Perrier classification which uses letters A-G to describe the exact location of the adenoma. A 50 % drop in PTH levels as compared with pre-incision values was confirmed as cure.
Results:
The biochemical and hormonal profile of the 7 patients with ectopic PA are (mean+SD) serum calcium (mg/dl), 25OH-D (ng/dl) and PTH (pg/ml) 11.36+0.82;22.82+8.57; 205+105 respectively. Forty three percent (3/7) had renal stones. In all seven patients PA was localized using PET/CT scans and tracer agents 11C-choline. The profile of PA were two type-G (intra-thyroidal), one type-C (posterior mediastinum), two type-F (Superior mediastinum), one of type D(mid region of posterior surface of thyroid parenchyma at the junction of recurrent laryngeal nerve and the middle thyroidal vein).
Conclusion:
Ectopic PA is rare. In a biochemically and hormonally confirmed PHPT and failed imaging localization techniques/failed neck exploration one should look for ectopic PA. Newer hybrid techniques combined with newer tracer agents (PET scan) will help in localization of PA. To the best of our knowledge this is the first report of series of ectopic PA from a single centre from India.
Urmia University of Medical Sciences, Iran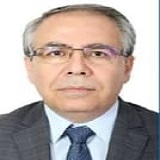 Biography:
Isa Abdi Rad was born in Iran in 1962. He received his M.D. degree from Tehran University of Medical Sciences in 1991 and his Ph.D. degree in Medical Genetics and also Fellowship in Neurogenetics from University of Nottingham, England in 2002. In 2003, he joined the department of Medical Genetics, Urmia University of Medical Sciences, as an Assistant Professor then became Associate Professor in 2008 and Professor in 2013. Prof. Isa Abdi Rad is member of British Clinical Genetics Society, American Society of Human Genetics, and Iranian Neurogenetics Society. Currently he is a Professor of Neurogenetics and head of Medical Genetics Department of Motahari Teaching Hospital, Urmia University of Medical Sciences, Iran. His primary research interests are in the field of neurogenetics and dysmorphic disorders.
Abstract:
Autosomal recessive non-syndromic hearing loss is a genetically heterogeneous defect which affects millions of people in the world. In this study' we performed clinical exome sequencing in a patient with a non-syndromic sensorineural hearing loss and found a novel mutation (c.9611_9612+8del) in MYO15A gene which creates a shift in the reading frame starting at codon 3204. The new reading frame ends in a stop codon 16 positions downstream. This variant has been confirmed by Sanger sequencing and the family analysis showed the mutation segregates with hearing loss.
To the best of our knowledge, this mutation has not been reported in any data base.
Introduction
Non-syndromic sensorineural hearing loss (SNHL) is the most common sensorineural disorder accounts for ~70% of hereditary hearing loss which 80% of cases have an autosomal recessive mode of inheritance (ARNSHL)[1].To date, Over 60 genes and more than 100 genetic loci have been identified for ARNSHL (Hereditary Hearing Loss Homepage, http:// hereditaryhearingloss.org). The genes GJB2, SLC26A4, MYO15A, OTOF, and CDH23 are most commonly implicated in ARNSHL[2].
MYO15A Mutations (NM_016239) have been reported to cause sensorineural hearing loss in human [autosomal recessive 3 (DFNB3)][3]. The DFNB3 locus (OMIM-600316) was first identified in an isolated village in Indonesia where 2% of their population had affected by hearing loss Then, another study identified a causative role for MYO15A gene mutation in DFNB3[4].MYO15A have 66 exons spanning 71 kb of DNA on chromosome 17p11.2[5].
The MYO15A mRNA transcript encodes a 3530 amino acid protein (myosin XVa), which has MyTh4 (Myosin-Tail like Homology region 4) domains, FERM (4.1 protein, Ezrin, Radixin, and Moesin) motifs, a SH3 (Src Homology 3) domain, and the PDZ domain. Myosin-XVa is a critical protein for tip localization of whirlin and differential elongation of hair-cell stereocilia and organization of actin within the hair cells of cochlea so Myosin-XVa is an important element in normal auditory function[6].
There are several linkage analysis studies about mutations of MYO15A causing ARNSHL in consanguineous families from specific countries, such as Pakistan, Turkey, and Iran[7-9]. Mutations of MYO15A at the DFNB3 locus are the second cause of autosomal recessive non-syndromic deafness in Iranian population[7, 9]. In the present study, we reported a novel MYO15A mutation identified by clinical exome sequencing in a consanguineous Iranian family with ARNSHL. To the best of our knowledge, this mutation has not been reported in any database.
Materials and methods
A 22 years old female with hearing loss was referred to Medical Genetic Department, Urmia Medical University, for detection of any possible hereditary hearing loss mutation. Parents were consanguineous with F=1/16 (first cousin) and clinical examination exclude dysmorphic features. Audiometric records were compatible with sensorineural hearing loss, so non-syndromic sensorineural hearing loss was confirmed.
Molecular analysis was performed after obtaining informed consent. Sanger sequencing for the common deafness genes, that is, GJB2 and GJB6, was negative. Clinical exome sequencing was performed on a single proband case. After preliminary detection of mutation by Clinical exome sequencing, PCR amplification and Sanger sequencing were performed to verify that the identified mutation co-segregate with the phenotype in the studied family. In addition, detected mutation was searched in healthy controls database for the same ethnic group (Iranome; http://www.iranome.ir/).
Evolutionary conservation of the sequences and structures of the proteins and nucleic acids was assessed Using the 1000 Genomes Project database, and the ExAC (Exome Aggregation Consortium) browser.
Results
A novel homozygous mutation c.9611_9612+8del (p.Leu3204Cysfs*17) found at exon 58 of MYO15A in a consanguineous Iranian family with a case of non-syndromic sensorineural hearing loss. (fig1) This mutation creates a shift in the reading frame starting at codon 3204. The new reading frame ends in a stop codon 16 positions downstream. The deletion is in close proximity to the highly conserved donor splice site of exon 58. This mutation has been confirmed by Sanger sequencing. It is classified as likely pathogenic (class2) according to the recommendations of ACMG. Using the 1000 Genomes Project database and the ExAC (Exome Aggregation Consortium) browser, candidate pathogenic variants were defined as splice-site and frameshift mutation.
The mutation was determined to be heterozygous in her parents. The c.9611_9612+8del was not found in healthy controls database for the same ethnic group (Iranome; http://www.iranome.ir/). This novel mutation is predicted to disrupt the function of the myosin XVa protein, which is integral to the mechanosensory and neurosensory activity of hair cells in the inner ear.
The alignment of MYO15A from different species of human, chimpanzee, monkey and cattle was analyzed. The result proved that this region was conservative among multiple species which highly suggesting that these residues are important for the proper protein function.
Biography:
Veral Vishnoi graduated with a Bachelor of Medicine, Bachelor of Surgery with Honours from James Cook University in Queensland, Australia. He is currently working part-time as a surgical registrar at the John Hunter Hospital in Newcastle whilst completing his PhD with the University of Newcastle in New South Wales, Australia. His research interests lies in colorectal surgery in particular diverticular disease.
Abstract:
We present an 80-year-old gentlemen (with a virgin abdomen) who was admitted with acute chylous ascites in the context of a closed loop small bowel obstruction. Acute chylous ascites is characterized by extravasation of lymphatic fluid into the abdominal cavity. Just over 100 cases have been reported in the literature since 1910. Cases are described as either obstructive, traumatic or idiopathic. Acute chylous ascites often presents as an acute abdomen with the majority of the reported cases progressing to either a laparotomy or laparoscopy, during which copious amounts of chlye was encountered on entering the abdomen, a precipitating cause was not always apparent. Our patient clinically had a small bowel obstruction with radiological evidence of thickened loops of small bowel in the abdomen and free fluid. The patient required a laparotomy as conservative management failed. On entering the peritoneum copious amounts of chlye was unexpectedly encountered. The patient had a congenital band adhesion causing a closed loop jejunal obstruction, there was no other pathology identified. In the absence of any obvious lymphatic obstruction we hypothesized that the venous congestion associated with a closed loop small bowel obstruction caused increased lymphatic pressures leading to extravasation of chlye into the abdomen. This case highlights the diagnostic uncertainty associated with an acute chylous abdomen as well short and long-term management goals.
Luton and Dunstable University Hospital, UK
Biography:
Fariha Hussain obtained her MBBS (Bachelor of Medicine and Surgery) degree at Shaheed Suhrawardy Medical College of University of Dhaka. After completing her internship, she obtained an MSc degree in Neuroscience and Tanslational Medicine from Barts and the London School of Medicine and Dentistry of Queen Mary, University of London. She is currently working in the Ophthalmology department of the Luton and Dunstable University Hospital, UK as ST1 (Specialty Trainee level 1) doctor.
Abstract:
Historically, retinoschisis has been described as an X-lined retinal pathology, however, it has also been found in degenerative myopia, and optic disc anomalies like optic disc coloboma, optic pit and tilted disc syndrome. Peripapillary retinoschisis is an abnormal splitting of the peripapillary retinal nerve fibre layer (RNFL) which has been exclusively associated with different types of glaucoma including primary open-angle glaucoma, angle-closure glaucoma, narrow-angle glaucoma, normal tension glaucoma, and pseudo-exfoliation glaucoma as evident in recent studies and case reports. In a very recent study, it has been concluded that abnormalities in the lamina cribrosa is related to peripapillary retinoschisis in glaucomatous eyes and eyes with pachychoroid spectrum disease. Peripapillary retinoschisis is extremely rare in non-glaucomatous eyes and eyes without any predisposing optic disc anomaly. To our knowledge, this is the first reported case of peripapillary retinoschisis which is not associated with either glaucoma or pachychoroid diseases. In this case report, we present a baffling case of bilateral peripapillary retinoschisis in a 76 year old non-myopic male patient with no previous history of glaucoma and no history of pachychoroid disease. There are numerous published case reports of optic disc pit associated with glaucoma and the progression of the glaucoma has been demonstrated in association with the optic disc pit. Histologically, optic disc pit is a defect in lamina cribrosa and most of the studies to date hypothesized that congenital or glaucomatous damage to the lamina cribrosa might cause increased leakage from the subarachnoid space to optic nerve head giving rise to peripapillary retinoschisis. It has also been suggested that increased leakage of fluid from the hyperpermeable vessels in the choroid might be the cause of schisis in pachychoroid eyes. However, in our patient, in spite of not having glaucoma, congenital or acquired lamina cribrosa defect, or pachychoroid disease, retinoschisis was present which is truly perplexing.
Islamic Azad University of Arsanjan, IRAN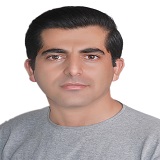 Biography:
Amin Alvani has completed his MA at the age of 26 years from Arsenjan University, Iran. He is the Researcher of Shiraz University of Medical Sciences, Iran. He has over 15 publications, and his more than 20 papers are underway serving as an editorial board member of reputed Journals.
Abstract:
Multiple sclerosis (MS) is a chronic, often disabling disease in which the immune system attacks the myelin sheath of neurons in the central nervous system. The present study aimed to investigate the Relationship between behavioral inhibition/approach system (BIS-BAS) and perceived stress (PS) and white blood cell (WBC). 60 MS patients (male=36.7, female=63.3%;age range=15-65 participated, in the study and completed the demographic questionnaire, the count blood cell (CBC) test, the behavioral Activation and behavioral inhibition scale (BIS-BAS), and the perceived stress Questionnaire(PSS-14). The results revealed that Between of BAS-reward responsiveness (BAS-DR) subscale and PS There is a positive relationship and Between of BIS subscale and WBC there is a negative relationship in MS patient.
Medical University of Varna, Bulgaria
Biography:
Ilina Micheva is a medical doctor, specialist in Internal diseases and Clinical hematology. She is an associate professor in the Medical university of Varna and a head of the Transplant Unit in the Hematology clinic, University hospital, Varna. Her PhD study is based on the role of dendritic cells in the pathogenesis of myelodysplastic syndromes. She has published several papers in reputed journals in the field of hematology, immunology, gene therapy.
Abstract:
Blastic plasmacytoid dendritic cell leukemia (BPDCL) is a rare, clinically aggressive hematologic malignancy derived from the precursors of plasmacytoid dendritic cells and characterized by co-expression of CD4 and CD56 without other lineage-specific markers. Its misleading clinical presentation resembles many other aggressive diseases like myeloid, lymphoid, NK neoplasms and malignant melanoma.
Our patient was a 67-years-old male who presented with complains of asthenia and diffuse generalized rash of blackish palpable plagues on his back, chest and hands that have appeared 5-6 months before hospitalization. He had no B symptoms, no lymph adenomegaly and hepatosplenomegaly. The CBC showed leukocytosis (22,93.109/L), anemia (Hb-75 g/L) and thrombocytopenia (36.109/L). The blood smear and bone marrow revealed 45 % and respectively 70 % of blasts with morphological characteristics of lymphoblasts. Flow cytometry showed a CD45low population expressing CD4, CD56, CD303, CD304, and high levels of CD123 and TCL1. There was no T-cell, B-cell or myeloid expression except for CD33 and CD2. Karyotype was normal. CT revealed mediastinal and abdominal lymphadenomegaly and splenomegaly.Treatment according to Hyper-CVAD protocol was initiated. A week later the patient became somnolent and bradypsychic. MRT revealed multiple bilateral hyperdense lesions with perifocal edema. In two days the patient passed out.
BPDCN could be hardly distinguished from several hematological and oncological neoplasms. Despite its low incidence, clinicians should include it in differential diagnosis of tumors with cutaneous, blood, lymphatic tissue and CNS involvement. The early diagnosis with intensive chemotherapy and CNS prophylaxis may improve the outcome.
Saint Paul Hospital Millenium Medical College, Ethiopia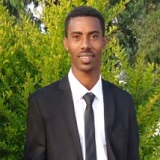 Biography:
Leul Adane has completed his Doctorate in medicine at the age of 24 years from Jimma University and doing post graduation study in Radiology in Saint Paul Hospital Millenium Medical college, Addis Ababa, Ethiopia.

Abstract:
Pentalogy of Cantrell consists of an extensive defect of the thoracoabdominal wall, which has nearly always a lethal prognosis. The defect is characterized by the association of five anomalies: omphalocele, cardiac ectopia, absence of the distal portion of the sternum, absence of the anterior diaphragm and absence of the parietal diaphragmatic pericardium. It has a rare frequency of about 5.5 per 1,000,000 live births. There is a common association with intracardiac anomalies such as ventricular septum defect, tetralogy of Fallot, and transposition of great vessels. The pathogenesis remains unclear.
Here I present imaging findings with antenatal Two Dimensional (2D) and Three Dimensional (3D) ultrasound and fetal Magnetic Resonance Imaging (MRI) in 20 weeks of gestation with a multiple anomalies, based on which the diagnosis of complete Pentalogy of Cantrell was given; with a brief literature review. Post-mortem radiography, 3D Computed Tomography (CT) and clinical autopsy were performed additionally to enhance the visualization of fetal anomalies and to confirm the diagnosis.
Extensive imaging of cardiac, thoracic and abdominal malformations by ultrasound and MRI is complimentary for a clear diagnosis and counselling of the patient.
Bahir Dar health science college, Ethiopia
Biography:
Zehara Hamdihun has completed medical education at Bahir Dar University at the age of 23 years and started postgraduate study on obstetrics and gynecology in this year. I am interested on maternal health and I have started researches on maternal health last year, I hope it will contribute some to maternal health in the future.
Abstract:
Background: - Conjoined twins are one of the rare developmental anomalies, where twins do not separate completely. They are of two types, symmetrical the common type and asymmetrical the rarest. Asymmetrical twins are of two types, one is parasitic twin (heteropagus) and the other is fetus in fetus. The incidence of heteropagus (parasitic) twin's is less than 1 per 1 million births.We report Pygopagus parasiticus twin of unique presentation. Case presentation: - Parasitic conjoined twin born from 28 years old primigravida lady through spontaneous vaginal delivery at gestational age of 35 weeks and 4 days after she was admitted with the diagnosis of preterm premature rupture of membrane to Felege Hiwot referral hospital in Bahir Dar, Ethiopia. Upon examination, the parasite twin (enlarged embryo) of 58mm CRL and 30gm weight attached to the viable autosite through 110 mm long and 6 mm diameter tail like structure extending from caudal part of the embryo (parasite) to the skin overlying the sacral area 10mm left lateral from the midline. The parasite (enlarged embryo) has embryonic structures at about 5 weeks. Ultrasound and x-ray was done to the autosite and there was no associated gross congenital anomaly. After parents' request for cultural and cosmetic reasons, the parasitic twin was separated by minor surgical excision. The autosite discharged well and it was in good health at postpartum visits. Conclusion: - An extremely rare co-incidence of parasitic twining as human true tail is reported and it may give evidence in the controversial pathogenesis of conjoined twin. It also helps us to widen our views on pathogenesis of human true tails. Some of case reports on human tail can be ruminants of the twin process that has arrested at early embryonic age or lost its distal component by ischemic resorption rather than the true human tail.